NEWS
Information and announcement from KYOCERA Cutting Tools
2017.05.04

NEW
Press Release on New Product DRV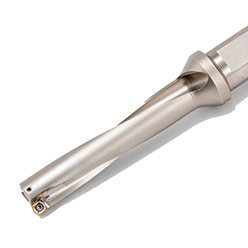 We are pleased to announce our press release of new product:
High Efficiency Drill DRV
Please find following link to view more detail on DRV
ENGLISH: http://global.kyocera.com/news/2017/0501_jofo.html
CHINESE: http://www.kyocera.com.cn/news/2017/0401_hvie.html
Economical with double-sided 4 edge insert. Great chip evacuation even in deep hole drilling application MAX: 6D. Optimization of Outer (CVD) & inner (PVD) insert achieve high speed and high efficiency machining.