NEWS
Information and announcement from KYOCERA Cutting Tools
2020.12.16

NEW
EZ Bar Series for Small Internal Machining PR1725 coating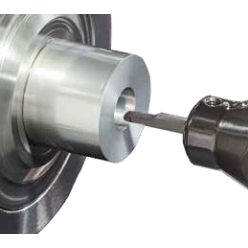 Newly developed PVD coating PR1725 was added to the line-up of EZ Bar Series for Small Internal Machining.
MEGACOAT NANO PLUS maintains long tool life and excellent surface finish.
Applicable to various workpiece materials such as steel and stainless steel and free-cutting steel.
Provides better solutions to cost reduction with longer tool life.
Product information / Catalog
https://asia.kyocera.com/products/cuttingtools/product/s_tool/ezb-pr1725/