NEWS
Information and announcement from KYOCERA Cutting Tools
2021.11.09

NEW
High Efficiency End Mill for Aluminum Machining MEAS AM Chipbreaker with Tough Edge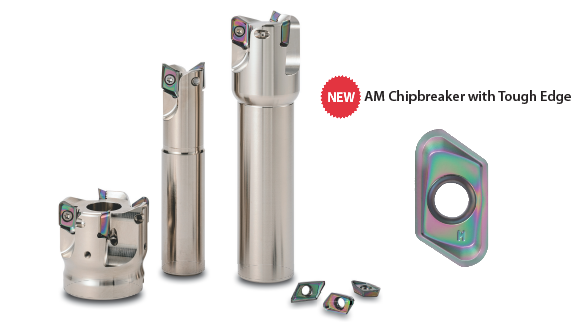 MEAS achieves high reliability, high speed and high efficiency machining for aluminum.
AM chipbreaker with tough edge was added to the lineup!
Optimized rake angle, adopted 2-step rake angle and R honing improve cutting edge strength.
Supports high-speed aluminum milling of Vc = 3,000 m/min or more.
Together with AL chipbreaker with Low Cutting Force Design, 2 different chipbreakers are available for machining for a wide variety of applications.
Product information / Catalog
https://asia.kyocera.com/products/cuttingtools/product/milling/meas/