NEWS
Information and announcement from KYOCERA Cutting Tools
2022.10.06

NEW
New high-performance Flat Drill KDZ has been released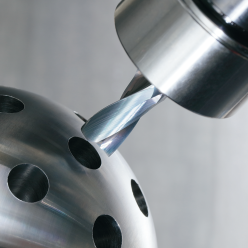 We are proud to release a new high-performance Flat Drill KDZ as a new solid drill product line.
KDZ is the flat drill that supports various machining such as counterboring.
The unique coating MEGACOAT NANO EX achieves both wear resistance and chipping resistance at a high level, bringing high precision drilling application.
Besides, the large chip pocket provides excellent chip evacuation and achieves high machining performance.
KYOCERA is developing new series of solid tools which pursues the best balance for all needs of machining, the K-series. KDZ is a product line of the K-series that has both attractive performance and cost, and contributes to improve the productivity for our customers.
Product information / Catalog