NEWS
Information and announcement from KYOCERA Cutting Tools
2023.02.08

NEW
High-performance Flat Drill with Sharp Edge KDZ-HP has been released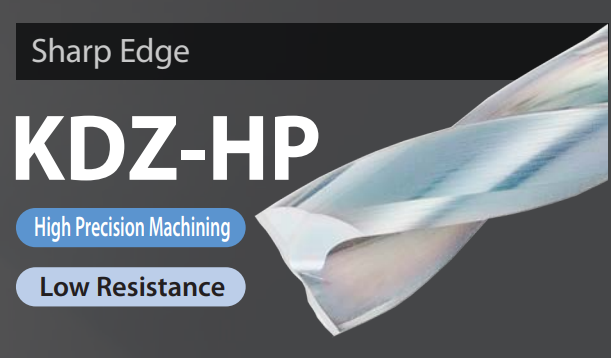 Kyocera is proud to announce that our new High-performance Flat Drill with Sharp Edge KDZ-HP is available. From this, our KDZ lineup is the full series that is adaptable to various machining processes.
KDZ-HP has a sharp edge specification and a special arc-shaped thinning shape that suppresses impact forces when entering into a workpiece. Machining accuracy is stable even for workpiece shapes that are particularly difficult to process, such as drilling into cylindrical surfaces and curved surfaces.
KDZ is the flat drill that supports various machining applications such as spot boring. The new coating MEGACOAT NANO EX could achieve both wear resistance and fracture resistance, achieves long tool life, high precision, and stable machining with a variety of work materials.
Product information / Catalog