NEWS
Information and announcement from KYOCERA Cutting Tools
2023.06.14

NEW
Interchangeable head boring bars with anti-vibration dampener system – KAV Series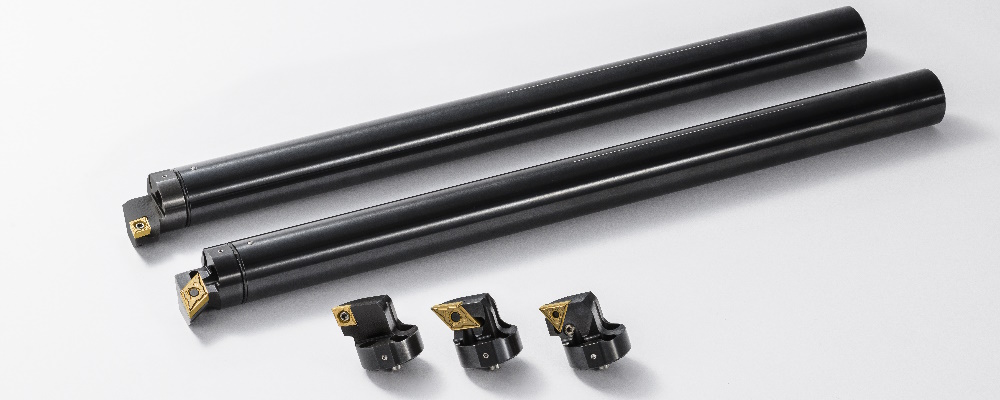 KAV Series is a boring bar with a unique anti-vibration dampener system that achieves excellent anti-chatter performance. Demonstrate excellent anti-chatter performance with built-in proprietary damper technology that dampens vibration.
Support a variety of machining processes with interchangeable head. The serrated joint structure provides a strong hold between the head and the shank.
Unique anti-vibration mechanism provides superior anti-chatter performance. Support to max L/D = 10.
Support a variety of internal machining processes by interchangeable. Strong hold with serrated joint structure.
Easy cutting-edge adjustable with Exclusive Sleeve (E-Sleeve). Machining setup smoothly.
Product information / Catalog
https://asia.kyocera.com/products/cuttingtools/product/holder/kav-series/