"Ceramic-coated MUG bottle" available in "Screw type" design
Ceramic Kitchen Knives and Tools
"Ceramic-coated MUG bottle" available in "Screw type" design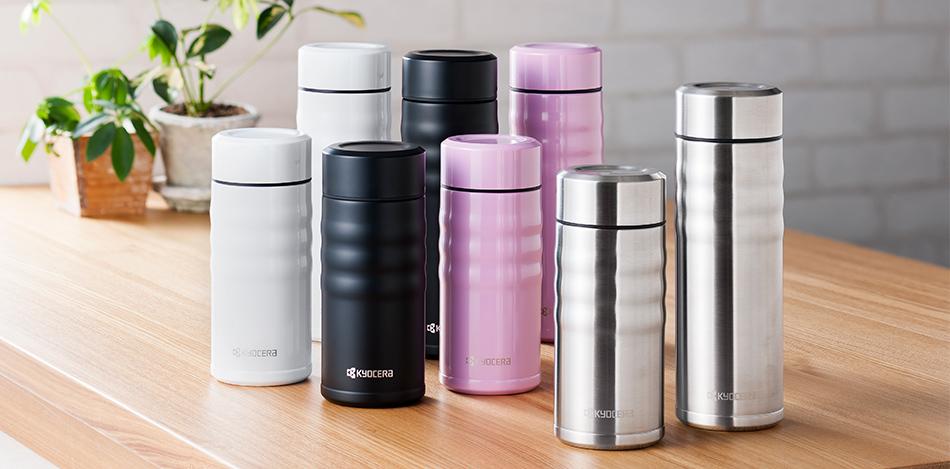 Ceramic coating process allows good water repellency, popular products suitable for various drinks.

* The news release is an announcement sentence for the press, and the information posted there is as of the publication date. Please understand beforehand that the contents may be different at the time of seeing.

Kyocera Corporation (President: Hideo Tanimoto) commercialized "Ceramic-coated MUG BOTTLE <SCREW TYPE TYPE>" as a new product of our company's kitchen supplies and daily necessities business, and from this day on January 2018 We will inform you that it will start selling sequentially at department stores, specialty shops and mass merchandising stores.
Product Overview

Ceramic-coated Mug Bottle is made of a ceramic coating on the inner surface of a stainless steel bottle, it has good water repellency and furthermore it can be used for drinks such as soup※1, sports drinks, lemonade etc., strong salt, alkaline and acidic It is a product that has gained popularity.
We have recently launched a screw plug type with a wide drinking mouth that makes it easy to put ice etc. and easy to wash.
Product Features
Point 1: Easy to clean※2

Ceramic coating make the inner surface of the mug bottle having a high water repellency. Easy to clean everyday by rinsing it with water.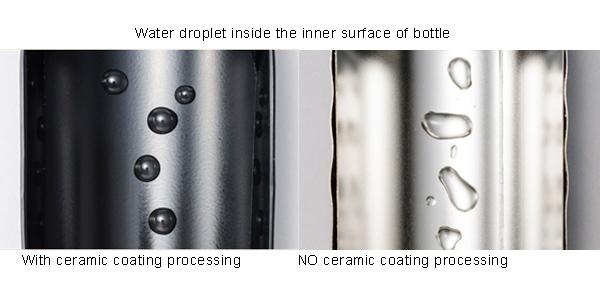 Point 2: Suitable for various drinks
Soup and miso soup※1, sports drinks, lemonade, etc. Because it suitable for salt, alkaline and acidic drinks, you can use it in various scenes when you work or sports.
Point 3: No metallic taste, drinks stay original taste
Because it is difficult for metallic taste to develop by ceramic coating processing, you can enjoy the original taste of drink for a long time.
Point 4: Innovative design
The body of the bottle is designed with a three-wave shape irregularities, we realize a design that is easy to hold even with the hands of women.
In addition, the portion of the mouthpiece adopts the color where lipstick marks are not conspicuous. In addition, it is designed to be easy to put ice etc. in a wide-mouthed opening and drink also easy to pour.


※ 1 Please do not put ingredients in soup, miso soup.
※ 2 Please do not put easily rotten items such as dry ice and carbonated drinks, milk, dairy products, fruit juice etc.